The St. Regis Istanbul Awards and Accolades
2016 Condé Nast Traveler HOT LIST
The St. Regis Istanbul is selected to receive the 2016 Condé Nast Traveler HOT LIST Award. The 2016 Annual HOT LIST Award, which celebrates the 20th edition, recognized to the world's top 60 properties that have opened their doors in the last 12 months. Read more >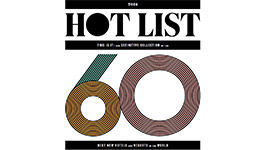 2016 Tripadvisor Traveller's Choice Award
The Istanbul has been crowned by TripAdvisor, Inc. in the top 25 luxury hotels in Turkey, thanks to excellent reviews on TripAdvisor, such as "Classy Hotel, Perfect Location, Amazing Employees" and "The best hotel in Istanbul".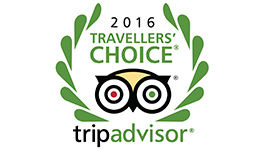 Booking.com Guest Review Award
The Booking.com Guest Review Awards was presented to The St. Regis Istanbul having a 2015 average review score of 9.5, the highest score within 5 star hotels in Istanbul. The Guest Review Award reflects a long line of satisfied guests and outstanding stays.
Fodor's 2015's 25 Best New Hotels
Fodor's Travel named The St. Regis Istanbul in the 25 Best new hotels of 2015.
Istanbul's seen a lot of hotel arrivals this year, and one of the biggest was that of the St. Regis Istanbul, located in the upscale Nisantasi neighborhood, just across from Maçka Park. Read More >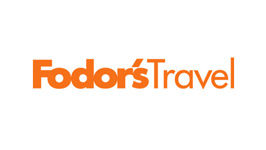 Robb Report Best of the Best 2015 Award
The St. Regis Istanbul was included in the annual 'Best of the Best' list - the connoisseur's guide to the world's finest new automobiles, yachts, hotels, resort, watches, wines, and more - by Robb which represents the culmination of an entire year's search for excellence in every aspect of the luxury lifestyle. Read More >
Time Out 2016 Awards - Best Terrace in Istanbul
Spago by Wolfgang Puck named as the Best Terrace in Istanbul in Time Out Istanbul 2016 Eating & Drinking Awards.
35th Gold Key Awards, Best Suite, Bentley Suite
In its 35 year, HX: The Hotel Experience's Gold Key award, recognized Bentley Suite designed by Wimberly Interiors as one of the most influential and innovative design work in the hospitality industry.