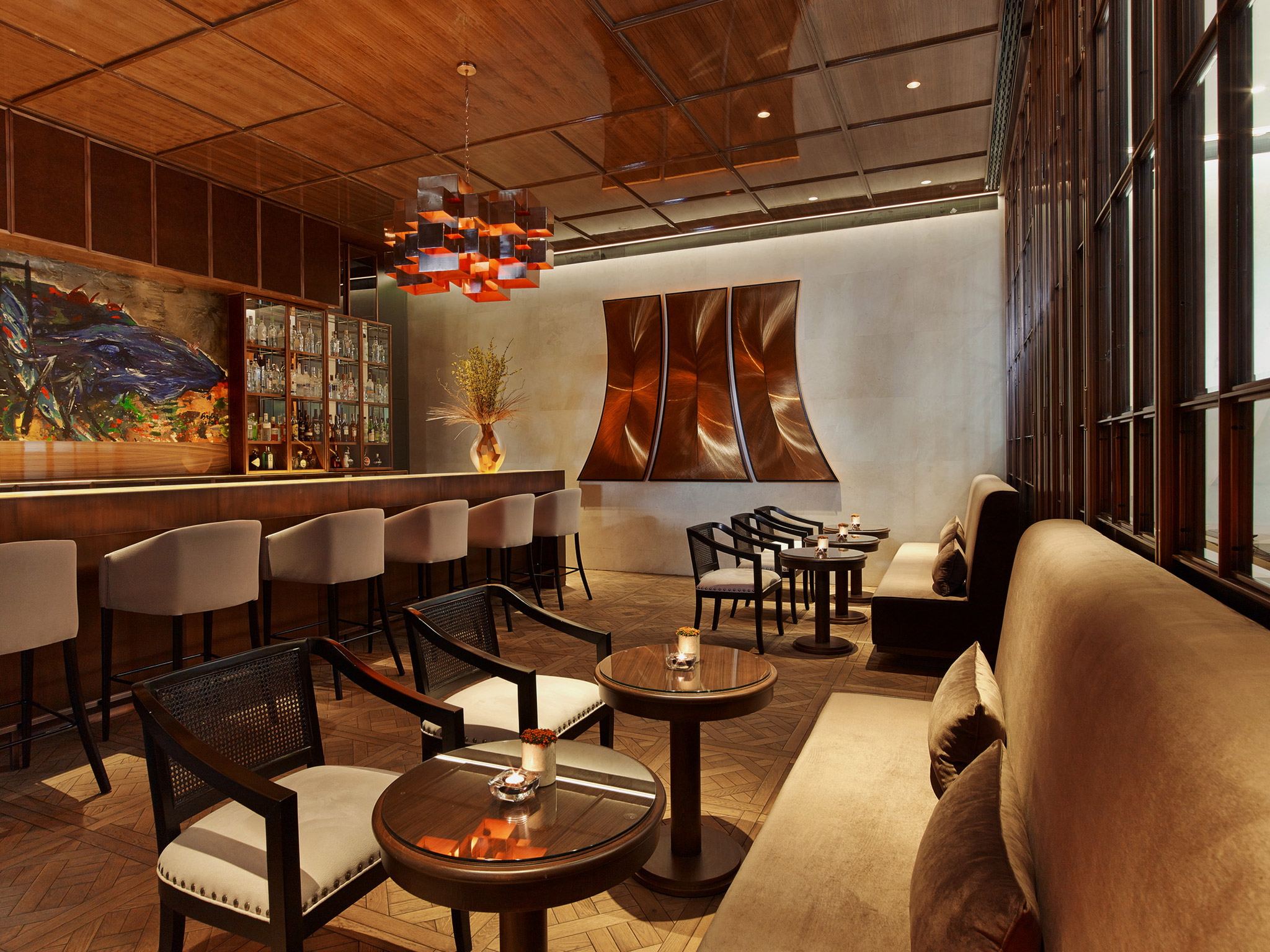 Petit "O" Bar takes its name from the French barman Fernand Petiot, who invented the Bloody Mary in 1934 at The St. Regis New York. The design ispiration from The King Cole Bar at the first St. Regis, the bar's convenient lobby location, just behind the check-in desks, makes it and ideal place for a small break.
Petit "O" offers a formal setup during the day and transforms into a lounge-like place as the sun goes down. The bar centers around an original mural by internationally acclaimed Turkish artist Bedri Baykam, which is a captivating interpretation of Istanbul, combining landmarks like Leanders' Tower, bosphorus and the bridge with a magical spirit and the artist's complex experience in the city.
Together with international wine list and vintage champagnes, the bar boasts traditional and signature cocktails, including Petiot's original Bloody Mary and the signature Bloody Mary of The St. Regis Istanbul - Misty Mary: an innovative interpretation of the signature cocktail featuring traditional flavors of Anatolia and Istanbul, such as raki, turnip juice, and red basil, and is served in a ehl-i keyf.